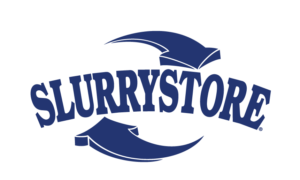 SLURRYSTORE® tanks allow manure to be stored for months, agitated for a consistent nutrient blend resulting in fertilizer savings and increased productivity.

The SLURRYSTORE® structure is designed to be an integral part of your SLURRYSTORE® system in which, using state-of-the-art pumps and agitation systems, manure handling is nearly 100% "hands off" automated.

When built by a CST Storage Authorized Dealer to specifications, the SLURRYSTORE® structure provides a positive containment system which has been approved by the Soil Conservation Service.
Featured Projects
Dry Bulk & Liquid Storage Tanks

Architectural Covers

Aluminum Domes, Reservoir & Flat Covers