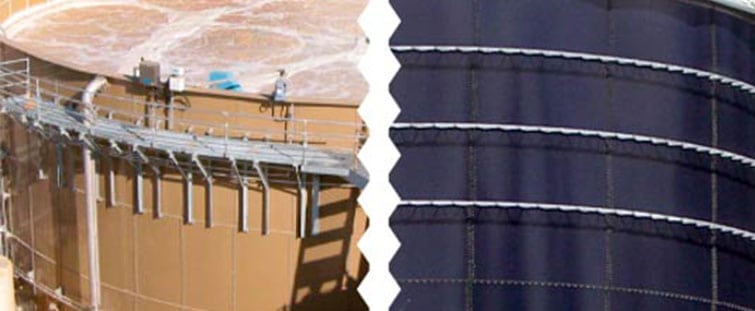 CST is the world's largest provider of modular, factory coated bolted steel storage tanks for dry bulk and liquid applications in municipal, industrial and agricultural markets.
CST Storage was created in November 2010 with the merger of premier tank manufacturers Engineered Storage Products Company (ESPC), producer of glass-fused-to-steel tanks sold under the brand names Aquastore®, Harvestore® and Slurrystore® and Columbian TecTank® (CTT), producer of epoxy-coated and other modular bolted storage tanks and factory-welded silos used in a variety of industries since 1893.  CST Storage products are part of the CST Industries business.
For more information about CST's premier product brands, click the links below:
The company has fabrication facilities located in Parsons, Kansas; Winchester, Tennessee; and DeKalb, Illinois. Its engineering centers of excellence are located in Kansas City, Missouri; Parsons, Kansas; DeKalb, Illinois; and Winchester, Tennessee. CST Storage maintains its headquarters in Kansas City, Missouri.
Featured Projects
Dry Bulk & Liquid Storage Tanks

Architectural Covers

Aluminum Domes, Reservoir & Flat Covers
Innovative Storage Solutions

Dry Bulk Unloading Systems

Industry Leading Covers Solutions

Markets Served