03/01/19 – Kansas City, MO – CST Industries, Inc. the world's largest and leading bolted tank and aluminum dome manufacturer is proud to announce the 2018 Dealer Awards winners for outstanding sales and service. The Award Ceremony was held on Monday, February 25th in Cape Coral, Florida.
The awards recognize Municipal & Industrial Domestic Dealers and are given as a salute to these standout companies for their operational excellence, customer-centric focus, and strategic impact in the promotion and sales of CST's flagship industry leading brand, Aquastore® glass-fused-to-steel storage tank and CST's epoxy coated tanks.
"We are proud of these exemplary dealerships and their unmatched experience in the market. CST's Dealer Network has over three centuries of experience in supporting and servicing the company. No other tank manufacturer can claim the years of experience our trusted dealer network provides CST and our loyal customers," said Tim Carpenter, CEO of CST.
CST would like to congratulate the following list of winners below:
2018 Municipal and Industrial /Dealer of The Year Awards
1st Place, Mid Atlantic Storage Systems, Inc.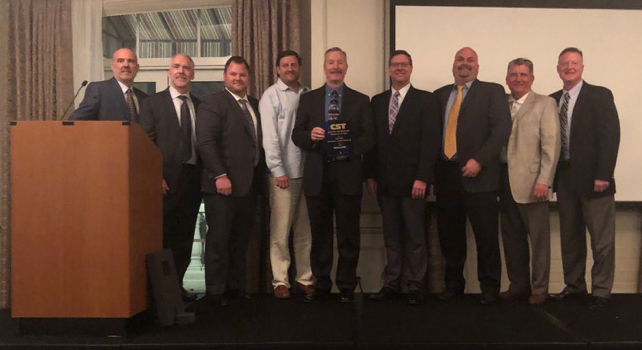 2nd Place, Florida Aquastore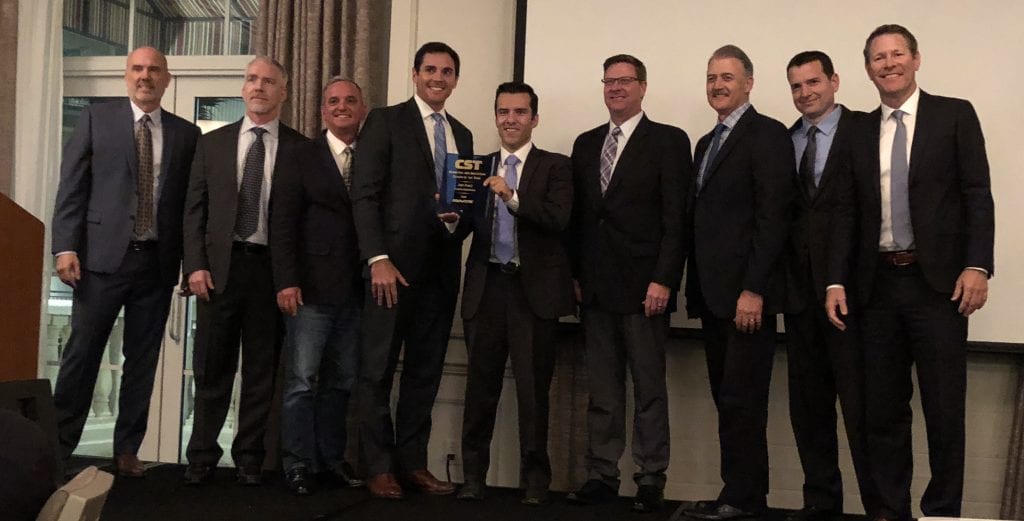 3rd Place, Statewide Aquastore, Inc.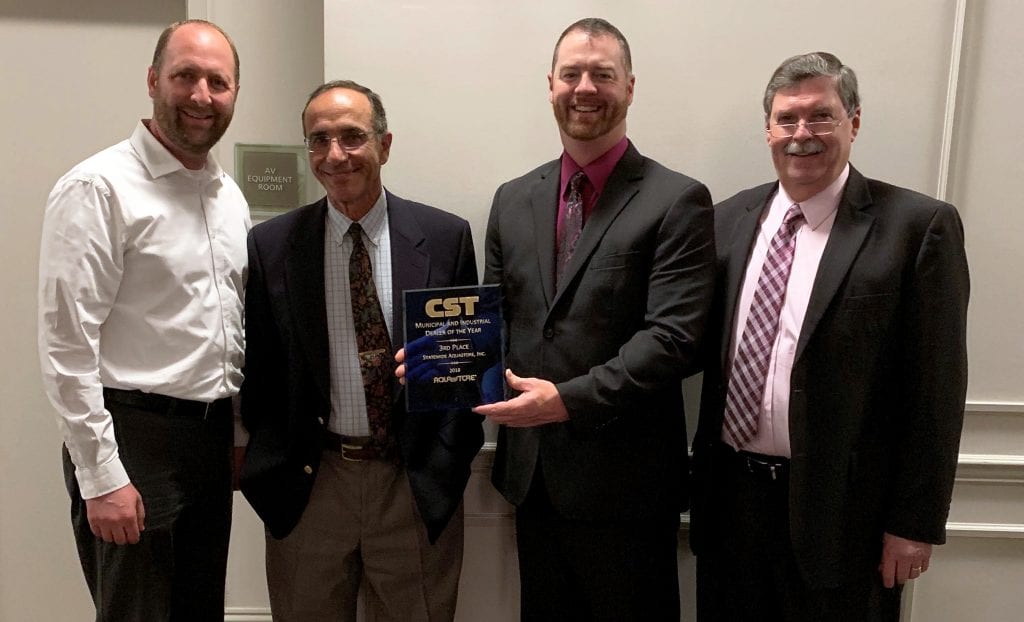 2018 Municipal and Industrial /Largest Project Award
Florida Aquastore
For more information on CST's power brand Aquastore® glass-fused-to-steel and to learn more about other storage solutions and covers products, please visit us at cstindustries.com.
About CST
CST is the largest dome and storage tank manufacturer in the world. CST's global network includes manufacturing facilities and technical design centers and multiple regional sales offices that are located throughout North America and the United Kingdom. International offices are in Argentina, Australia, Brazil, India, Japan, Malaysia, Mexico, Singapore, United Kingdom, United Arab Emirates and Vietnam. Currently, more than 350,000 storage tanks and 19,000 covers have been installed in 125 countries throughout the world.